Pamela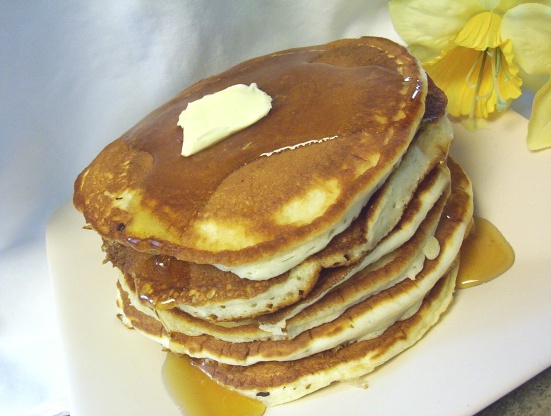 These are great pancakes: Light and fluffy, with a subtle tang from the buttermilk.

These are the best pancakes I've ever made. I had some buttermilk to use up so I gave this recipe a shot and I'm so glad I did. Very tasty and fluffy. Thanks Ev, this one's a keeper!
Whisk together flour, sugar, baking soda, egg and 1 cup buttermilk.
Whisk until smooth.
Heat a griddle over moderate heat until hot.
Brush lightly with vegetable oil.
Using a ¼ cup measure filled halfway, make 6 pancakes.
Serve with butter and warmed maple syrup or honey.