gailanng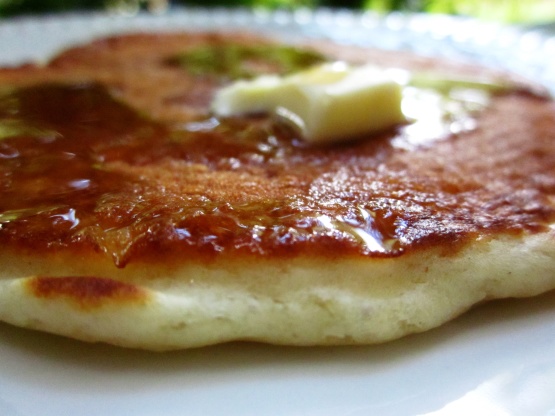 Light and delicious and easy to make. Several neighbor girls used to stop by early on their way to school to eat these pancakes. I like maple syrup, but you can cook with chocolate chips or top with fresh or frozen fruit. Since there is no sugar in the pancakes, you can put chutney on them for a spicy taste.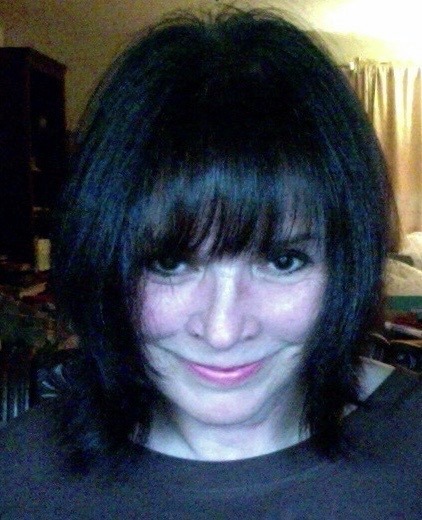 I can't say enough good things about these pancakes. I have tried many a pancake recipe and am usually pleased with the results, but this is the one I will use from now on. The pancakes have a little thickness to them and rise nicely, but still retain an incredible lightness. The sugar is not missed at all. This recipe takes seconds to put together, although I generally like my batter to rest for a few minutes before cooking. I have made this recipe 3 times already and, each time, I have yield 6 medium-size pancakes. From now on, I will make sure I always have buttermilk in the house, so I can make these on a moment's notice. Made for Spring PAC 2012.
Mix wet ingredients together in a bowl.
Add dry ingredients and stir until just mixed.
Heat oil on a griddle (or use no-stick spray).
Drop batter by large spoonfuls onto pan.
Turn when they are bubbly on top and golden brown on the bottom.
Remove from griddle when golden brown.
Eat.