Buttermilk Oatmeal Pancakes
Easy to make hearty breakfast. Start batter the night before. From the Sunset Brunch Cookbook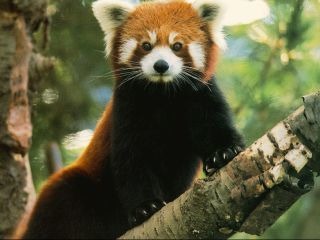 Top Review by Jo_C.
I got up to step 2 in this recipe before realising that the eggs had been left out of the ingredients list. It was too late to make something else, so I guessed and used 2 eggs. It seemed to work OK. These are quite good pancakes, but beware because they brown very quickly. There was also too much cinnamon for my taste - I'd use 1/2 tsp next time. I also used dried blueberries instead of raisins (don't like raisins, so I don't have any).
The night before, combine the buttermilk and oatmeal. Mix and refrigerate.
Add lightly beaten eggs, butter, and raisins. Stir.
In a separate bowl, mix flour, sugar, baking powder and soda, cinnamon, and salt.
Add dry ingredients to oat mixture.
Spoon 1/3 cup of batter to griddle and cook until tops are bubbling.
Turn and cook other side until brown.
Serve with maple syrup. Makes about 12 pancakes.