What a cool way to use fresh corn! Yummy on salads, soups, or casseroles! Prep time includes marinating time.
Directions
Combine corn kernels and buttermilk in large bowl; let stand 30 minutes.
Drain.
Combine flour and next 3 ingredients in large zip-top plastic bag.
Add corn to flour mixture, a small amount at a time, and shake bag to coat corn.
Pour oil to depth of 1 inch in a Dutch oven; heat to 375*.
Fry corn, a small amount at a time, in hot oil 2 minutes or until golden.
Drain on paper towels.
Serve as a side dish or sprinkle on salads, soups, or casseroles.
Yield: 2 cups.
Most Helpful
This was great! I did everything exactly as was printed. I had to use powdered buttermilk but next time I`ll try it with the real thing and it will probably be even better!I had leftover flour/cornmeal so I`ll use less next time.It worked great to put the coated corn in a small colander over the garbage to separate it easily.My husband & I enjoyed it to the max! and its going into my Favorites cookbook. I had 9 fried corn recipes saved into my cookbook but now I`m going to get rid of the others because I know this can`t be beat! Thanks so much for posting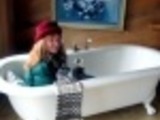 Be very careful making these as they 'pop' in the oil. Even using a dutch oven we had a few close calls. That said, we made as directed and sprinkled the corn with a bit of sugar after getting them on the paper plate. This is similar to fried okra and very delicious.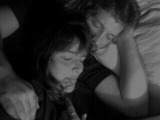 I could not find fresh corn this time of year so I use Green Giant frozen corn on the cob, and it works out quite well. We really enjoyed this different but great corn recipe, I will definately make this again... just wonderful! I look forward to making this with fresh corn!...Kitten:)