Buttermilk Fried Chicken with Dill
Prep 20 mins
Cook 30 mins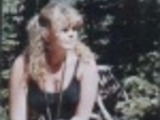 Fried chicken at its best. The coating on this is so crispy and delicious you will never fry chicken any other way again. Edited to add: If you have the time, try soaking your chicken in the buttermilk all day or even over night. This makes for some very moist chicken.
Directions
Rinse chicken and pat dry; set aside.
Fill a large frying pan to 1/2 its depth with cooking oil.
Heat to 325 degrees.
Combine flour, dill weed, garlic salt and pepper in a medium bowl.
Fill another bowl with the buttermilk.
Place chicken, one piece at a time in the buttermilk.
Shake of excess milk.
Coat lightly in flour mixture.
Shake off excess flour.
Dip again in the butter milk and the flour mixture.
Fry chicken, a few pieces at a time skin side down for 10 to 15 minutes.
Turn chicken to fry 12 to 15 minutes longer or until juices run clear when pierced with a fork.
Drain on paper towels.
Let stand for 5 minutes before serving.
Reviews
Most Helpful
Great recipe, Karen! The buttermilk and dill went so well together and the coating was so crispy. The only change I made was that I added a teaspoon of paprika. Hubby devoured his and then finished off MY leftovers! Yum! Thanx Karen.
This made awesome chicken. I added a little cayenne to the flour mixture, and added a little chili oil to the vegetable oil. The chicken was tender and juicy and the breading was very crispy... DH had 3 pieces, before I was even finished cooking the rest of the chicken. Thanks Karen, this was great, and you're right - this will now be our standard fried chicken recipe!
I used to make a recipe similar to this. Thanks for reminding me of a great recipe!!