Gabe6309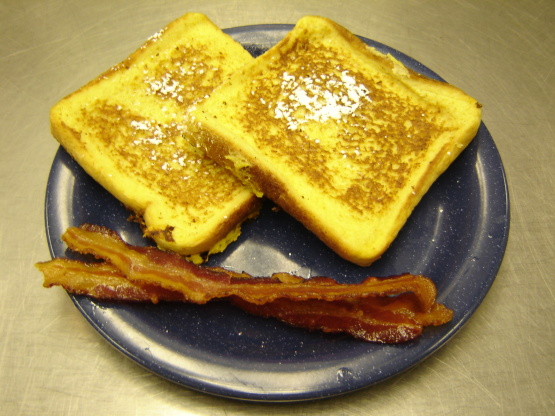 A combination of flavors that will leave you taste buds begging for more. A nice twist to french toast.

I tried this recipe this morning and it is wonderful. The buttermilk really gives it a good zing.
Beat eggs.
Beat in buttermilk, almond extract and seasonings.
Dip bread in batter, turning to coat both sides, and cook on a lightly oiled skillet until both sides are golden.
Delicious topped with apple sauce, powdered sugar or syrup.