jasm1525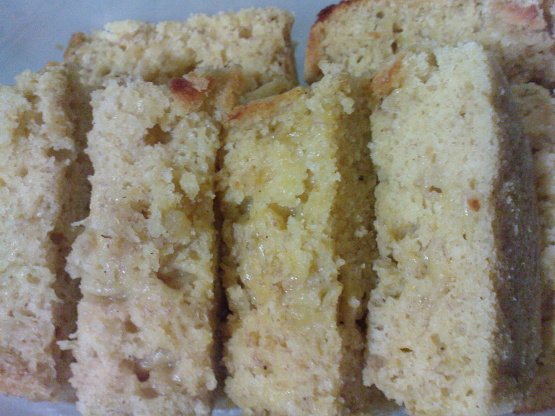 This fat-free banana cake is bursting with vitamins, great for those who are watching their weight.
Mash the bananas with orange juice.
Mix the flour, sugar, salt and spices in a bowl.
Add the banana juice mixture with the egg and oil. Combine together.
Pourt the mixture into a lightly oiled 900g loaf tin.
Bake at 170 C for about 1 hour. Check the cake is cooked by inserting a skewer or knife into the centre. It should come out clean.