Butterflied Leg of Lamb Masala
Heydarl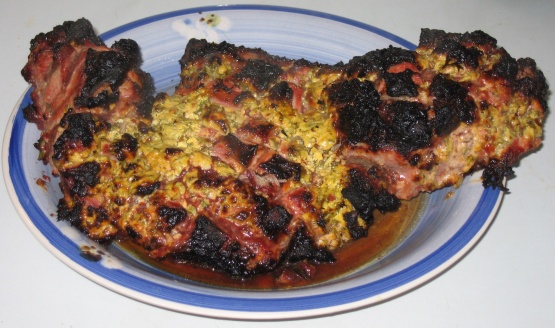 This recipe is quite flexible & can also be done on the BBQ. When I made this I didn't have any mint so just added a few teaspoons of mint sauce instead. Was really tasty served with Aaloo Mattar ( Indian-Style Peas and Potatoes) and pappadams! Sorry about the poor photo, forgot to take it before we ate so photo is of leftovers.

I followed Heydarl's suggestion and cut the lamb criss cross so it would soak up the marinade. The result was a tender and very flavorful piece of meat! I wasn't sure what prepared chili was, so I used chili powder. Also I used rosemary instead of the mint as we don't care for it. We thought this was really good and will make again!
Mix all ingredients except lamb together.
Spread marinade over top & bottom of lamb and allow to marinade for at least 30 minutes.
Cook at 180 C for approx 1 hour or to preferred.
taste.
Serve cut into thick slices.