Butterflied Florida Shrimp Scampi
Prep 30 mins
Cook 10 mins
Not just another Scampi recipe. This is really spicy and exceptional. The fresher the shrimp, the better. It is a great entree served with rice or pasta as there is plenty of extra tasty sauce.
Directions
Shell and devein the shrimp. Wash and drain.
In a large heavy skillet, melt butter and add olive oil. Saute garlic 30 seconds; add wine and A1. Add tarragon, basil, and celery salt, grinding between fingers.
Turn heat to high, and when sauce is bubbling add shrimp. Turn after three minutes and cook until no longer clear, usually two minutes or less. Remove individual pieces as they are done. DO NOT OVERCOOK.
Add a fair amount of salt and pepper. Serve over rice or pasta.
Most Helpful
Very good, would maybe double the sauce next time. Served over rice.
After trying out approximately 6 recipes over the past couple of years, I have found my Shrimp Scampi!! Excellent flavor, not to oily/greasy....this was a hit with both me and the picky BF. We both liked the darker, slightly spicy sauce. Very easy, but the spice blend (along with the A1...who knew?!) was perfect. Served with angle hair pasta and topped with fresh grated Parmesan cheese. Thanks for a winner!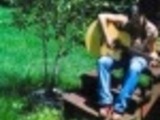 13 Stars!!! I will never again make the plain shrimp scampi. This dish is so good. There was a fight over who was going to get the last shrimp. I personaly doubled the sauce. This is a keeper. Soo easy to make and with such a great outcome.