Buttered Fettuccini With Peas
Derf2440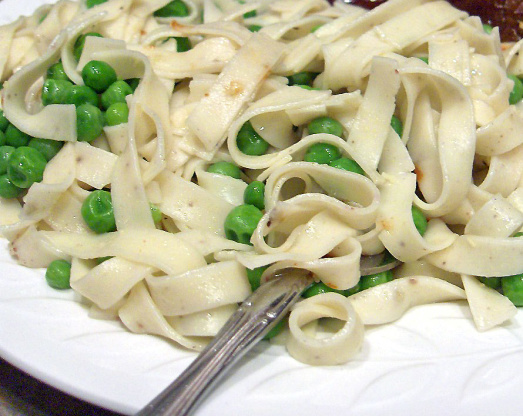 Delicious made with "Three peppercorn Fettuccine", or with any pasta.

I love this and have had it several times now. Sometimes I sprinkle with parmesan cheese for even more flavor! Potzi
Boil fettuccine acording to box instructions, al dente(about 5 minutes); do not over cook.
When the fettuccine is al dente, add the frozen peas to the water, leave for about 2 minutes; drain fettuccine and peas and add to pasta bowl. Add butter cubes, garlic and salt and pepper; toss until butter is melted.
Serve immediately.