Buttered Egg Noodles (Best Ever)
Pamela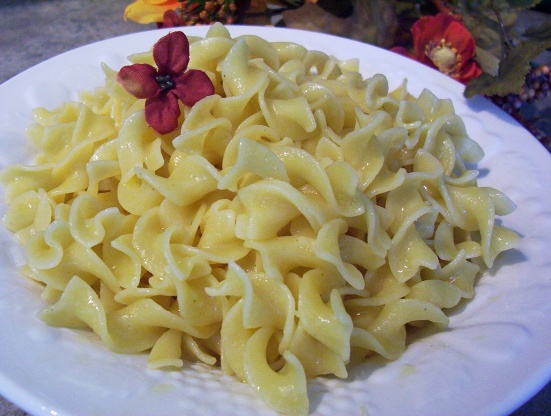 The creamiest buttered egg noodles you will ever taste. Always a hit and easy to prepare.

Top Review by HopeK
My teenage kids loved it as well as my husband - the best. I increased the amount of water used and only used 1/2 stick of butter total. The sauce was still great. MMMM!!
Bring water, 2 boullion cubes and 1/2 stick of butter to boil using med to high heat.
Add egg noodles.
Cook until noodles are desired texture.
(About 6-8 minutes) During last minute of cooking add remaining 1/2 stick of butter.
(You may add additional butter if desired. Also you may use 1 can of chicken broth instead of bullion. I suggest using bullion).