This icing is very good on a French vanilla cake - or any cake for that matter!
Directions
Cream butter and shortening with mixer.
Add vanilla.
Gradually add sugar, one cup at a time, beating well on medium speed. Scrape sides and bottom of bowl often.
When all sugar has been mixed in, icing will appear dry. Add milk and beat at medium speed until light and fluffy. If necessary, add more milk to reach the desired consistency to spread on cake.
Keep icing covered with a damp cloth until ready to use. Keep icing bowl in refrigerator when not in use.
Refrigerate in an airtight container. This icing can be stored for two weeks. Rewhip before using.
Reviews
Most Helpful
I used butter flavored Crisco for the shortening. Although this was tasty, we prefer all butter. I guess it's a mental thing that we couldn't get past,.. eating shortening. But it's still great if your low on butter.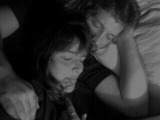 This icing was so easy to make and unlike a lot of other recipes I've tried it didn't taste like powdered sugar icing! Great flavor, great consistency! I made some with raspberry extract and it also tasted amazing, thanks for sharing!
This is the perfect icing recipe! It comes together quickly and easily. Even though I read the directions wrong (oops!) and did my steps out of order, lol it still turned out great. I used it atop of a plain old french vanilla cake made from the box. Thanks so much for posting Lainey! It helped make for a perfect dessert served alongside a scoop (ok, 2 scoops) :) of strawberry ice cream.