2Bleu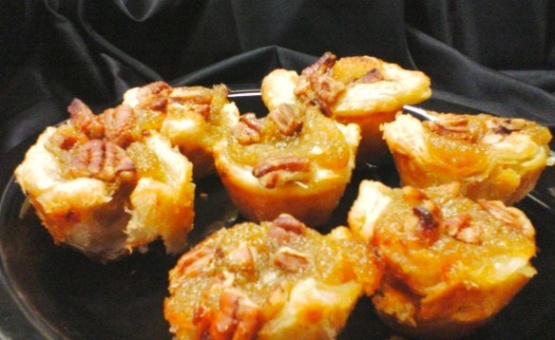 I make these butter tarts only at Christmas. They are small morsels of sweet sublime. I always use whole pecans--each tart gets its own crown of a whole pecan before baking.
Preheat oven to 450°F.
In a saucepan, melt butter on low; add all the remaining ingredients except the raisins and/or pecans.
Do not let it boil or the egg will cook.
Fill tart shells (I use ready-made ones) only 2/3 full and top with a whole pecan if desired.
Bake at 450°F for 8 minutes and then reduce temperature to 350°F for 15-20 minutes until delicately browned.