Brenda.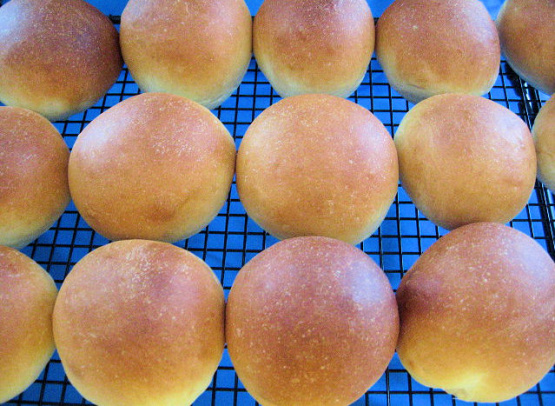 These are just so yummy and cute too. I make these about once a week and store them in tupperware. They make excellent little sandwich rolls or allow us to always have fresh bread for meals. When I was little in Germany, my mom and her German friend used to make them without the luxury of a bread machine. The smell of fresh baked bread can't be beat!

Made these rolls yesterday for dinner. They are excellent! So easy too.I have tried dozens of roll recipes,this is one I will be making again and again!Thanks Laurita!
Prepare as dough in the bread machine.
Remove dough to lightly floured board, divide into quarters, then divide each quarter into 6.
Spray muffin pan with cooking/baking spray.
Put each little ball into the muffin pan.
Brush with egg glaze (optional).
Cover dough to rise until size doubles- 1 hour.
Bake at 375 degrees F, 10-20 minutes.