These are good after-school cookies or for a simple dessert. Recipe source: Bon Appetit (April 1984)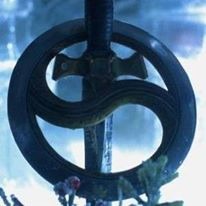 Delicious bar cookies that my family devoured in no time flat! Thanks for sharing this recipe!
Preheat oven to 375-degrees F.
Combine crust ingredients (1 1/4 cups flour - 1/3 cup sugar) in a small bowl of an electric mixer and beat on low until mixture resembles corse meal (this can be done also in a food processor if desired).
Press dough into the bottom of an 8-inch square baking pan. Bake for 10-15 minutes or until edges are light brown. Remove from oven but keep oven on at 375-degrees F.
Combine filling ingredients (2/3 cup sugar - salt) in a small bowl of an electric mixter and beat on low for 1-2 minutes or until blended.
Pour filling over crust and arrange pecan squares over filling.
Bake for 15-20 minutes or until fillng is set.
Cool completely before cutting into 1 1/2 inch bars.