Prep 20 mins
Cook 20 mins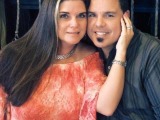 This fudge has a wonderful, nutty caramel flavor.
Directions
In a large heavy saucepan, combine the butter, sugars, cream and salt.
Bring to a boil over medium heat, stirring occasionally.
Boil for 5 minutes, stirring constantly. Remove from the heat; stir in vanilla.
Stir in confectioners' sugar until smooth. Fold in pecans.
Spread into a buttered 8-in. square dish. Cool to room temperature.
Cut into 1-in. squares.
Store in an airtight container in the refrigerator.
Reviews
Most Helpful
I found this recipe in the 2010 TOH Grand Prize winners, came here to post and it was already here! This was very easy and very sweet - tastes just like a giant praline. Thanks for posting the latest addition to my Christmas cookie tray!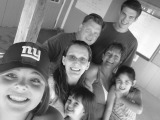 great fudge and easy too! this is sweet so a small piece goes a long way, thanks for sharing hon, I am sending this home with my peanut butter-loving DS!...Kitten:)
Very easy to make. So far, I have only tasted a very small piece clinging to a spoon. It was great. Can't wait for the rest to cool.