mliss29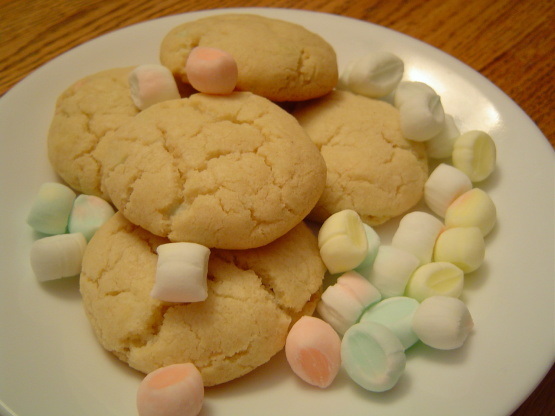 This was passed on to me by a friend. At the top she had witten: This buttermint sugar cookie recipe is not your common sugar cookie. You like something a little different, so this one is for you." I'm not exactly sure just how she meant that but it sounds good.

My sister made these for Christmas this year, it was a new recipe for us, and everyone just loved them! Definitely a keeper! Hers were done after baking only 8 minutes, so keep an eye on the time!
Preheat oven to 350 degrees F.
In a medium bowl, whisk together the flour, baking powder, and salt; set aside.
Place buttermints and a 1/2 cup granulated sugar in a sturdy plastic sandwich bag and crush with rolling pin, meat mallet, or hammer.
In a large bowl, combine crushed mint mixture with butter, with an electric mixer set at medium speed, beat for 2-3 minutes.
Add egg and vanilla extract; continue beating until well mixed.
Reduce speed to low, and add gradually add flour mixture. Beat until well mixed.
Shape balls into 1-inch balls; roll in decorator sugar if desired. Place 2 inches apart onto ungreased cookie sheets.
Bake for 10-12 minutes or until edges are slightly browned. Immediately remove cookies and transfer to a cooling surface.