Butter Lettuce Salad With Bacon, Dried Cherries and Roquefort Vi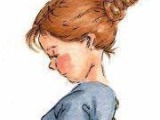 This is a fantastic salad. I got the recipe from Bon Appetit magazine.
Directions
Sauté bacon in heavy medium skillet until brown and crisp.
Using a slotted spoon, transfer to paper towel to drain.
Whisk together mayonnaise and vinegar.
Gradually whisk in oil, then cheese.
Season with salt and pepper to taste.
Toss lettuce leaves, half of the cherries and half of the bacon with enough dressing to coat.
Divide salad among 6 plates.
Top with remaining cherries and bacon and serve.
Most Helpful
The BEST of the many salads I have made this month. The combination of flavors and textures is simply outstanding. I used Point Reyes blue cheese rather than Roquefort since I prefer a slightly less pungent blue. Thanks for posting this!