Jay3fer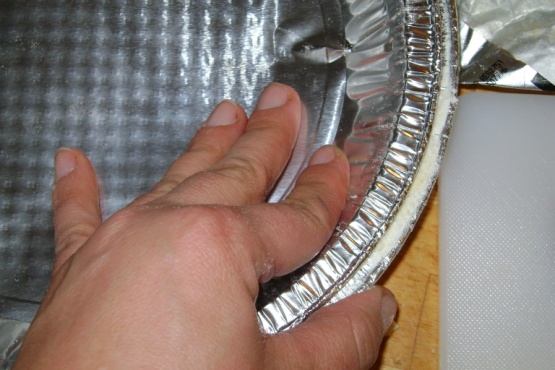 This is a very tasty , unrolled pie crust my mom used to make. I like the flavor, but I also really appreciate that I don't have to mess with a rolling pin!

Oh, my, gosh! When I volunteered to make four assorted quiches for a potluck last week, I didn't relish the thought of fiddling with homemade crusts, but didn't want to stick people with the frozen kind, either (that's what we usually use for just us). This was SO good, and so easy. I took pictures of my pressing-in technique, which involved two sizes of aluminum pie pans - just sprinkle the dough/crumbs into the larger pan, then press it in using the smaller pan. Amazing! My eyes almost popped when I bit into my first piece and everybody at the potluck was amused when I said out loud, "this is GOOD." All thanks to the crust - thanks for a *fantastic* & easy recipe!
Crumble mixture together just until dough forms.
Reserve and crumble 1/4 to 1/3 dough.
Press remaining dough in 9" pie pan.
Bake at 375 degrees for 12-15 minutes.
Bake crumbs 10-12 minutes on cookie sheet.
Fill with desired filling.
Sprinkle crumbs over top.