Maggie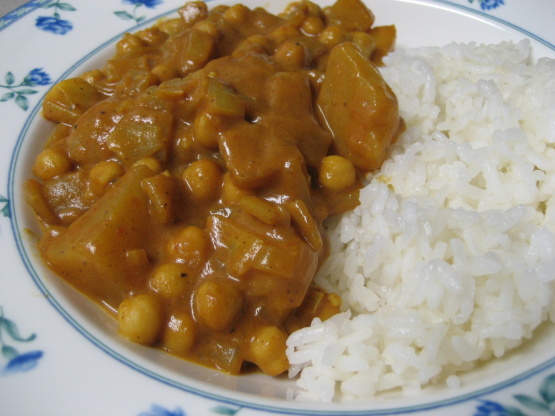 This is the most delicious Indian dish I have made at home yet. This is basically the vegetarian version of butter chicken, only even better! It's so flavorful, very simple, and tastes surprisingly authentic! I found it on Allrecipes.com, where it was posted by Sushi0306. It's great served over rice.
Place potatoes in a saucepan, cover with water, and bring to a boil over high heat; simmer until the potatoes are tender. Drain, and set aside.
Warm oil in a skillet over medium heat.
Stir in onion and garlic, and cook until the onions are soft and translucent.
Stir in curry powder, garam masala, ginger, cumin, and salt. Cook for 1 or 2 minutes, stirring.
Pour in soup, cream, and chickpeas. Stir in potatoes. Simmer 5 minutes.