Prep 15 mins
Cook 30 mins
This recipe is very easy to make. I use Ritz crackers for the crumb coating and am always looking for other seasonings to add to it. It's just such a versatile recipe.
2 eggs, beaten
1 cup buttery cracker, crushed
1⁄2 teaspoon garlic salt
1⁄2 cup butter, cut into pieces
Directions
Preheat oven to 375°F.
Places cracker crumbs and eggs in to two separate shallow bowls. Mix cracker crumbs with garlic salt and pepper. Dip chicken in the eggs then dredge through cracker crumbs to coat.
Arrange coated chicken in a 9x13 inch baking dish. Place pieces of butter around the chicken.
Bake in preheated oven for 30 minutes, or until chicken is no longer pink and juices run clear.
Reviews
Most Helpful
Easy and delicious. The chicken is moist and the outside is crispy. Thank you!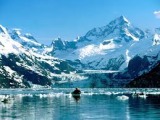 Yummm, even my picky dh enjoyed this dish. It was awesome, subtly flavored with butter and garlic. We really enjoyed the flavor and texture of the chicken. It was moist, juicy and tender, perfectly cooked. Thank you for sharing a recipe that I have made twice already. Made for Pac Spring Safari 2013.