Butter Bean and Spring Veggie Saute With Polenta
Chickee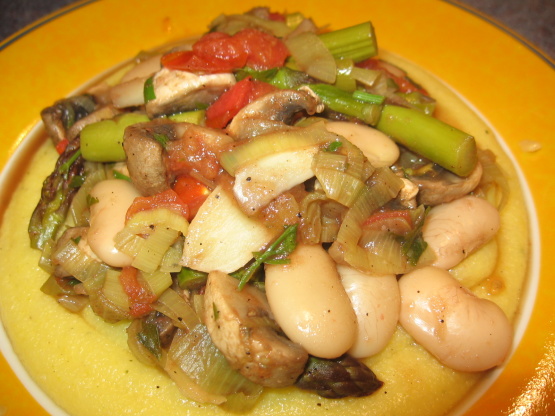 Something I knocked up tonight with whatever I found in the cupboard. Makes 2 generous servings.
Mix polenta with stock, cook, stirring continuously, for 20 minutes. Take off heat to cool slightly.
Put asparagus and sliced leek in a frypan with a little stock. Steam for a few minutes, until leek is softened.
Add remaining vegetables and beans, stir together to combine.
Add lemon juice and red wine vinegar, stir.
Season to taste.
Just before serving, stir through balsamic and parsley.
Serve polenta topped with veggie bean mix.