But I Don't Eat Broccoli, Broccoli Salad
PaulaG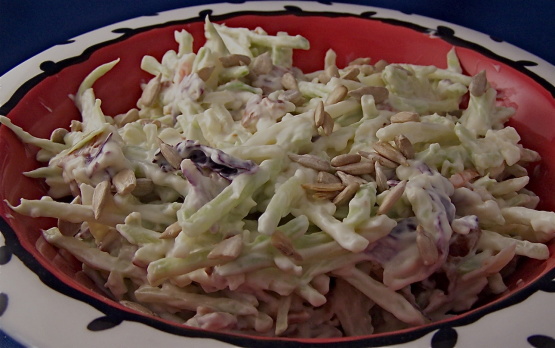 I have served this to so many people who have sworn they do not like broccoli and they have ended up loving it! Very simple, only 5 ingredients, and keeps well in the refrigerator for a few days. The cooking time stated is merely to crisp the bacon - if you don't even want to do that, you could use bottled imitation bacon bits.
Cut the broccoli florets and non-woody parts of the stems into small pieces.
Dice the bacon and fry until crisp and allow to cool.
Mix all the ingredients together and serve.
(Please note that the quantities given are just a guide and may be adjusted to taste).