Marlene.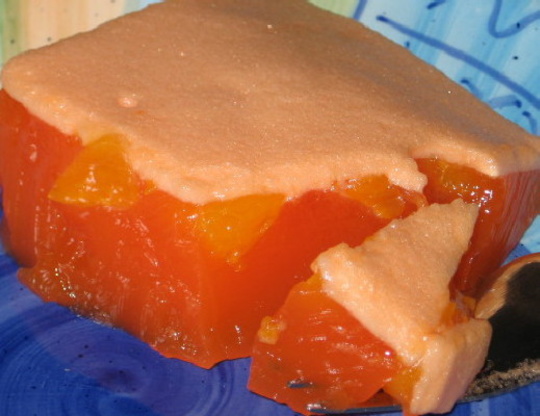 Where did I get this? My grandma! :) Nice jello/fruit type salad!! I suppose you could change the flavors of jello and change the fruit... I've always made it this way because , well ... if I didn't ... it wouldn't taste like Grandma's :) Cooking time is fridge time.

Salad, not in my house. I made this for dessert and it was a hit, used sugar free jello just to justify making and eating and no one knew the difference
Dissolve jello in boiling water.
Add sherbert, stirring until melted.
Add drained oranges.
Pour into an 8x8 square pan.
Sets up in 30 minutes!