Rita1652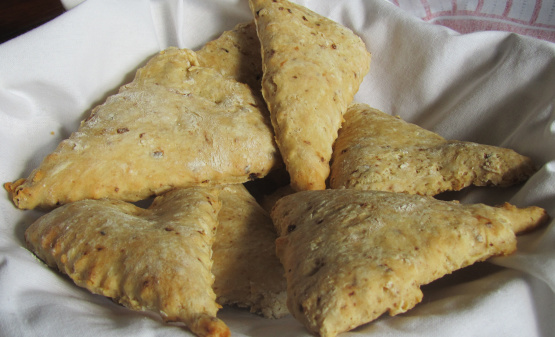 A bush tomato is an Australian native berry related to the tomato. Sun-dried tomatoes can be subbed. Dampers are usually baked in one loaf, like soda bread, but these are shaped into rounds like American biscuits.
Sift flour and baking powder together into a bowl.
Add salt, sugar and butter, and mix with fingers until crumbly.
Add milk and tomatoes and mix.
Allow to rest 30 minutes.
Preheat oven to 400F and lightly coat a baking sheet with cooking spray.
Roll dough out about 1 1/4 inch thick and cut into 8 rectangles or circles. Place on baking sheet and bake for about 20 minutes, or until golden brown.
Serve hot.