Burnt Sugar Angel Food Cake
Chef Dee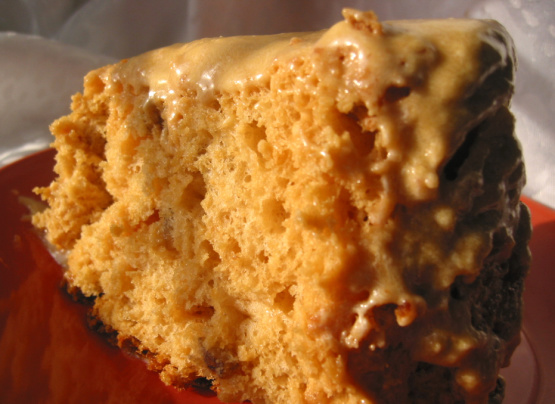 Start with a mix, and end with a deliciously different Angel Food. A good friend passed this recipe on to me. I used walnuts, and it sent the taste over the top !

I made this recipe exactly as written with one deviation; I used only half the icing mix. Great recipe! This is one of the best angel food cake I have eaten. I am not big on sweets, but when I want them - I want them. This cake was light and airy and the icing did not overwhelm that texture at all.
Over med. high heat, melt the sugar in a saucepan,stirring constantly.
WARNING: The hot sugar will be overheated at this point and will almost explode when you add the water. Be very careful, keeping your face back, and adding the water carefully.
Add the water, and boil for 7 min's,remove from heat and set aside.
Prepare the cake according to directions on the box, but substitute 1/4 cup of the water with 1/4 cup of the prepared sugar syrup.
Fold the toasted pecans into the batter.
Without spraying or greasing the pan, pour the cake batter directly into the Angel Food pan.
Bake for about 35-40 min's, then remove from pan to cool.
For icing, beat the icing sugar,butter, cream and remaining syrup together, sprad over the cake.
You can add more icing sugar or cream to make a nice consistency to spread over the cake.