Burgers With a Special Touch
Prep 10 mins
Cook 10 mins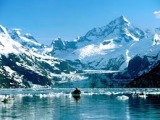 This is based off of an Ina Garten recipe, changed slightly due to personal preference. This is a moist and flavorful burger that my whole family loves. If you're tired of the same ol' same ol' burger, give this a try! You can either use an outdoor grill or an indoor grill pan. Can easily be doubled, etc..
1 lb ground chuck
1⁄2 lb ground sirloin
1 1⁄2 tablespoons steak sauce (Crosse & Blackwell recommended)
3 extra-large egg yolks
3⁄4 teaspoon kosher salt
1⁄4-1⁄2 teaspoon ground black pepper (suit to your taste)
2 tablespoons cold unsalted butter, cut into 4 thin slices
4 hamburger buns
Directions
In a large bowl, mix the meats, steak sauce, egg yolks, salt and pepper. Don't overmix.
Lightly form 4 hamburger patties and press lightly into shape.
Press a thin slice of butter into the top of each hamburger, making sure the meat completely encases the butter.
Heat your grill and cook the hamburgers for approximately 4 minutes on one side, turn , and cook for approximately 3 minutes on the other side for medium rare.
*Adjust cooking times to suit.
Remove to a plate and cover with aluminum foil and let rest for 5 minutes.
Meanwhile, grill the buns, cut side down, for 1 minute, until toasted.
Adorn with your favorite toppings or cheese and enjoy!
Reviews
Most Helpful
mr picky loved these moist burgers ,cherry bombers

Given all the lean and extra lean meat available it is hard to get a juicy burger. This recipe did the trick perfectly!!! I'll be making them this way frequently. Thanks! Lesley (aka K9 Owned)

Thank you for sharing this lovely recipe LIG. The burgers were awesome. Moist, tender and juicy, just the way we like them. Served with a toasted bun, ketchup, mustard, sweet onion slices and old cheddar cheese. Made FYC Tag Game.