Prep 10 mins
Cook 12 mins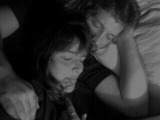 Here are a few variations from the same old burgers. This comes from Woman's Day magazine, Sept 2000 issue. NOTE!: If you choose to make just one type of burger, decrease the ground beef to 1 lb but keep the seasonings, bread and toppings to the original quantity amounts. Want some dogs to go with that? combine these with Dawg Variations :)
Directions
Divide the ground beef equally into three medium bowls. Add ingredients for each burger variation UP TO THE BREAD TYPE and mix well. Form into four thick patties per each type.
Heat grill or broiler. Grill or broil about 6 minutes per side or till desired doneness.
Plate up with the toppings (the ingredients following the bread) onto the burgers.
Most Helpful
I made the Meatloaf Burgers and we both loved them. Very easy and tasty. I'd love to try the Sante Fe burgers next time. Thanks 2Bleu. Made for Photo Tag.

I made this for lunch today with excellent results. I made the santa fe burger for me and the meatloaf burger for my mother. Also I used lean ground turkey, low fat yougurt instead of sourcream, and whole wheat tortillas and rolls. Both burger combos were very tasty!