These are great "kid" pleasers. Burger on the outside, stuffing inside, covered with gravy!
1 lb ground chuck or 1 lb ground round
1⁄3 cup evaporated milk
1 can condensed golden mushroom soup
1 cup seasoned stuffing mix (prepared as is on box -- I use Peppridge Farm Stuffing Mix, but any kind will do)
Directions
Mix milk and ground meat.
Divide into 4 patties.
Put 1/4 cup of stuffing in center of each patty.
Mold the meat around the stuffing to form a ball.
Place in an 8x8-inch pan.
Add the soup (undiluted).
Bake at 350° for 1 hour.
Baste several times.
Most Helpful
Very good and unique way to use ground beef for dinner. I didn't have the 'golden mushroom' soup for the grave and used regular cream of mushroom soup instead. I wonder if there is a significant difference. I know with the regular soup, it needed something, like a tablespoon or two of Onion soup mix mixed in. I would also recommend using a lean ground beef for this as the fat leaves the burger when it bakes and dillutes the gravy and can get kinda greasy. I'll try it again with the correct gravy and leaner beef. It was a keeper with some adjustments.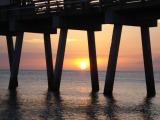 This is a great recipe that any kid (or adult) will love. I think the Golden Mushroom soup is key here to this recipe and you may want to add 2 cans for extra gravy. First time I made this I used the full amount of evaporated milk and found the meat too sticky to form. Second time I made them, I reduced the milk to 1/4 cup and found this was much easy to handle. Also I find the store brand of boxed stuffing has less sodium and strong flavors than the name brands. We love these over egg noodles, rice or mashed potatoes.
Wooo..I have to rate these as 'comfort food'. :) They have good flavor, but are pretty rich. I had a hard time forming them though, and they ended up more like burger cupcakes than bundles. lol Good recipe though. Thanks for sharing.