Bulgur Wheat With Veggies
Prep 10 mins
Cook 45 mins
This is a great way to get extra whole grains into your diet.
Directions
Heat oil in large pan over medium-high heat.
Slice mushrooms.
Add onion, garlic and mushrooms to pan.
Saute for about 2 minutes.
Add the zucchini and wheat, stirring for 3-4 minutes.
Add broth.
Cover and let simmer over low heat for about 25 minutes.
Remove from heat but don't remove the cover.
Allow to sit for about 20 minutes.
Fluff and sprinkle with parsley.
Most Helpful
I ate bulgur wheat for the first time a couple of weeks ago, and decided that I really liked the taste. I took some liberties with this recipe to make it more to our liking. I omited the mushrooms, added about 1/2 cup of green bell pepper and sauted it with the onion. At the end, I chopped up a couple of tablespoons of fresh cilantro instead of the parsley and then squeazed 1/2 a fresh lemon on top. Yum! This is a very versatile recipe and I'm sure you could add other veggies too. My husband and I both enjoyed this side dish very much. Thanks, Mysterygirl!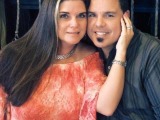 This is so good and you can do so much with it. I added some chopped sun dried tomatoes for a little extra flavor. I've also used this mixture to stuff grilled eggplant rolls topped with homemade tomato sauce which is also yummy. This is a great recipe and so low in calories, thanks Mysterygirl.

Easy to make, esp. if you buy sliced mushrooms. I shredded the zucchini also. Forgot the parsley (would have used dried anyways). So, I wonder if the parsley would have added more taste? I think next time I may add more garlic. Nice, with the mushroom flavor!