Bulgur Milk Pudding (Tasty and a Constipation Cure!)
LolaRuns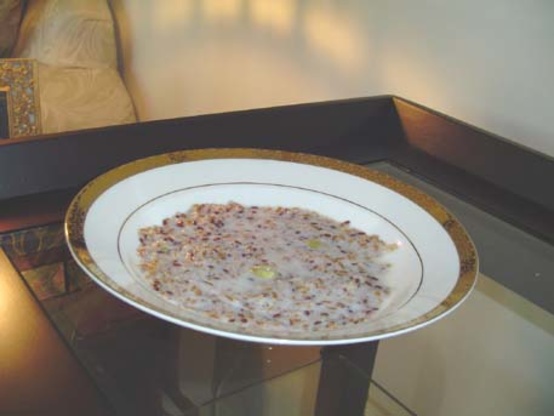 Lots and lots of fiber, and nutritious!
Top Review by kcram
Fantastic tasting - and the cure worked for my 5 year old DD! She asked if she could eat it everyday! The only things I changed was that I used cinnamon instead of cardamom and threw in a few raisins. I love cardamom, but I wasn't sure if she would and I really wanted her to eat it! Thanks for a great recipe! I think I'm going to make this for breakfast too!
Stir bulgar, flaxseed, and cardamom in pot with 1 cup milk.
Let cook for about 15 minutes on low heat. Make sure the pot is covered.
Check on it, stir, and add about 1/2 cup more milk, and stir.
Let cook for another 20 minutes.
At this point, mix should be soft to taste. Add sugar and mix.
Add about 3/4 cup milk (more or less depending on how thick you want your pudding) and mix.
Serve warm.