Bulgur and Chickpea Salad With Parsley Dressing

From: "Whole Grains Every Day, Every Way" by Lorna Sass. "This refreshing grain salad has a Middle Eastern feel. Serve it with whole-wheat pita bread for a pleasing light lunch."
Directions
In a food processor or blender, blend the oil, lemon juice, parsley, yogurt, lemon zest, salt, and harissa (if using).
In a large serving bowl, combine the chickpeas, bulgur, cucumbers, radishes, and scallion greens.
Add the dressing and toss to coat.
Let the salad sit for 5 minutes before serving.
Most Helpful
This salad is light and refreshing! I did make a few changes to suit our tastes better. I used 1/2 cup of cilantro instead of parsley and 2 T of low-fat sour cream in place of the yogurt. I would've liked the bulgur to be less crunchy next time, so need to figure out how to cook it. On my bulgur package, it says just to soak in water for 30 minutes. Thanks, Engrossed!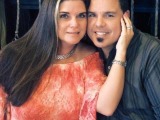 Very nice-tasting, fairly mild. Great for school lunches. I used wheat berries and tomato, and didn't bother to seed the cucumber. In the dressing, I subbed soy yogurt and used only 2 Tbsp of the oil and a pinch of cayenne; omitted salt, to add as desired. Thanks! Made for Holiday Tag.