mapuana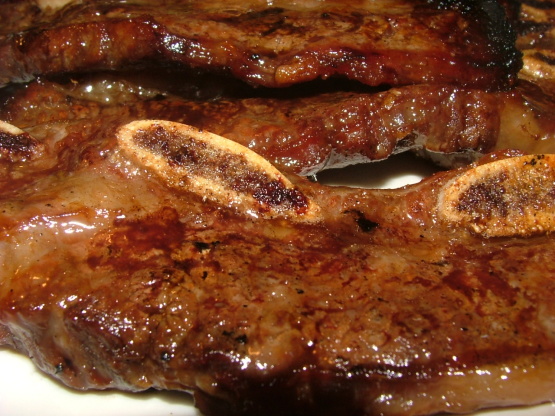 This is my Grandma Korean BBQ Recipe. She brought it over from Seoul, Korea when she arrived in Hawaii to marry my Korean grandfather as a picture bride in the early 1900's. Enjoy!

This was good. It did not have the sweetness we associate with Bulgogi so I am only giving the recipe 4 stars. Going to keep looking for the perfect recipe.. this was not it for us.
Prepare marinade.
Marinate thinly sliced beef in marinade for 2 hours.
Grill meat on barbeque grill or broil in oven until meat is cooked medium well done.