Bulgar With Peas and Mint
JustJanS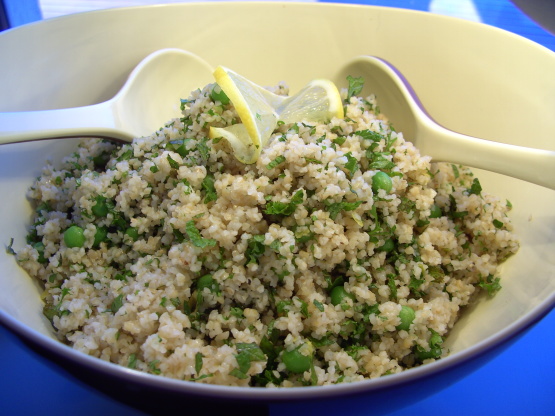 I found this on Wholefoods Marketplace website. We love bulgar and have tons of mint growing, so it looks like a great recipe for us that I'm storing here.
In a large bowl, combine bulgur and water, cover and set aside until water is absorbed, about 30 minutes.
Add garlic, mint, parsley, peas, zest, juice, oil and salt and toss until combined. Serve cold or at room temperature.