Bulgar, Chickpeas, & Tomatoes
Linorama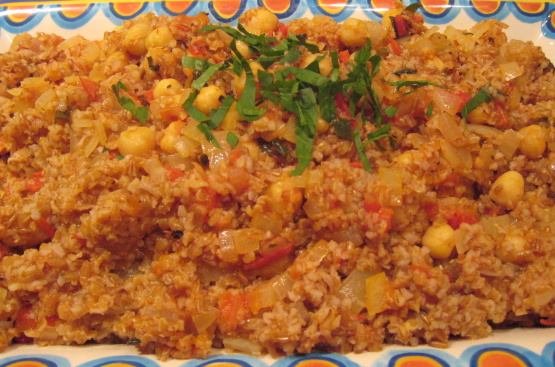 This Syrian comes from Madhur Jaffrey's World of the East Vegetarian Cooking. I never peel the tomatoes. I tried one time and I think it's too much trouble. Plus, the little tomato skins look like confetti.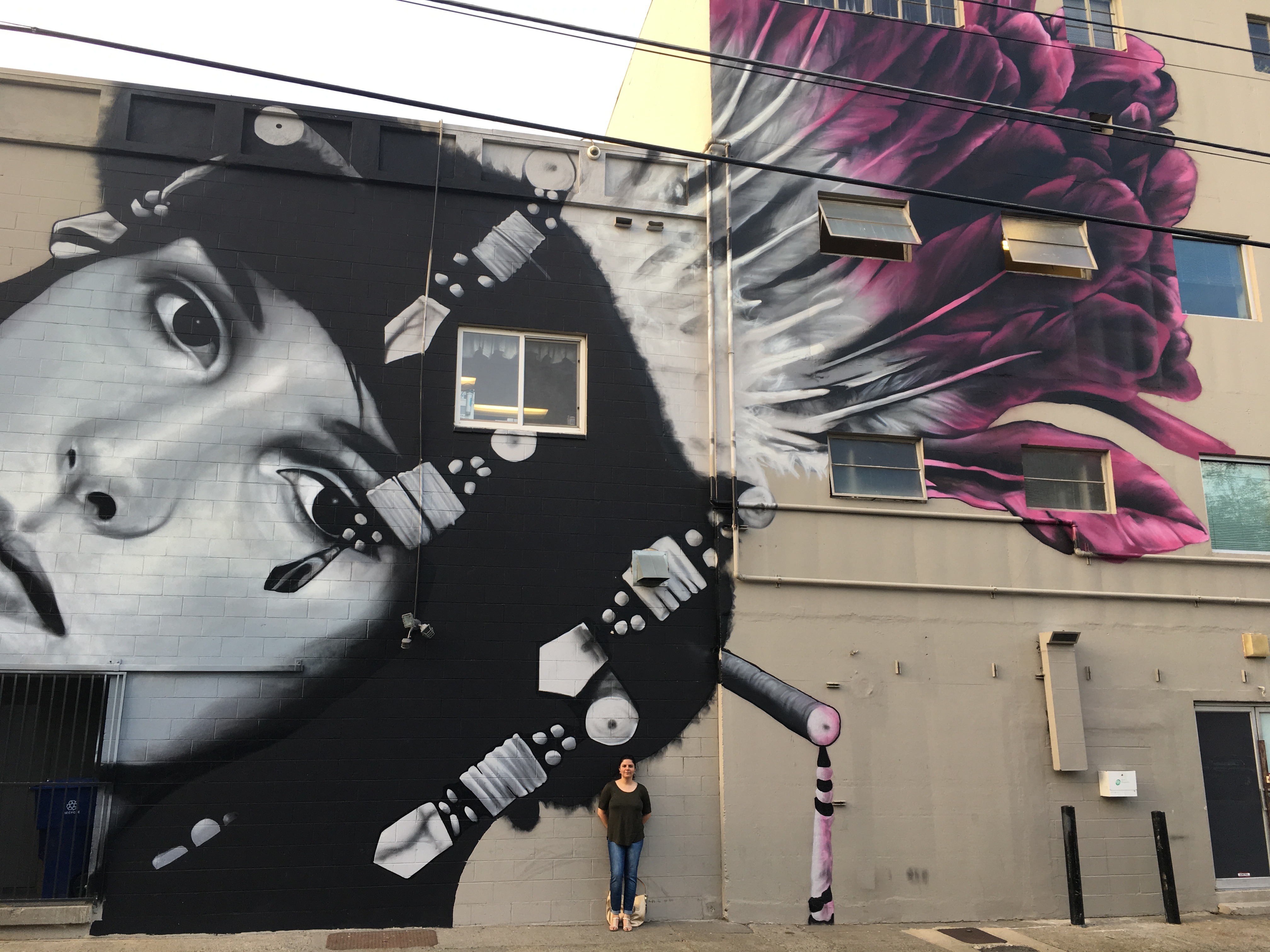 i love bulgur and loved the addition of chickpeas and tomatoes,we ate it alongside with roast chickens and cucumber salad(to balance flavours) and it was delicious.i added tea spoon of ground cumin to the dish in order to prevent any discomfort afterwards, since it is known that bulgur gives you gases.it is something we used to do in our cooking of bulgur
Heat oil over medium heat.
Stir & saute onion 2 minutes until soft.
Add tomatoes. Stir and cook 3-4 minutes until pastelike.
Add chickpeas, 1/2 tsp salt, & parsley. Cook 10 minutes on lowish heat, stirring gently.
Add bulgar, 1 cup water, & 1/2 tsp salt. Stir & bring to a simmer.
Cover, turn heat to very low & simmer 35 minutes.
Turn off heat. Remove lid & quickly cover pot with a dishtowel.