Buffalo Wild Wings Spicy Garlic Sauce
gailanng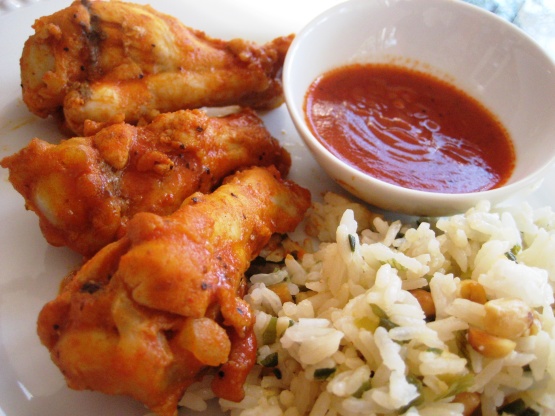 I had to post this online to preserve it so I could never loose it. It comes from www.TopSecretRecipes.com Tom Wilber has recreated BWWs Spicy Garlic. I love BWW sauce but hate the place. I was stoked to find this recipe.

I made this just so I didnt have to get out in the yukky weather and as soon as the kids got home, they tore into it and put it on everything from hot dogs to ham and cheese sandwiches to breakfast burritos, I was able to get about a tablespoon to dip celery in before it was gone. Simple to make and so good to eat, just scaled the recipe to make 6 cups, then will try for gallon next. Maybe it will last longer than an hour this time.
In a small sauce pan combine first seven ingredients. Heat over medium heat until sauce begins to boil. Reduce heat and simmer for five minutes. Remove pan from heat and allow to cool for 10 minutes.
Whisk egg yolk and water together. Add cornstarch and continue to whisk until cornstarch is completely dissolved.
Slowly add warm hot sauce mixture to egg mixture. Continually whisk to create an emulsion.
Cover sauce and chill until needed.