Buffalo Ranch Chicken Dip With Frito Scoops
flower7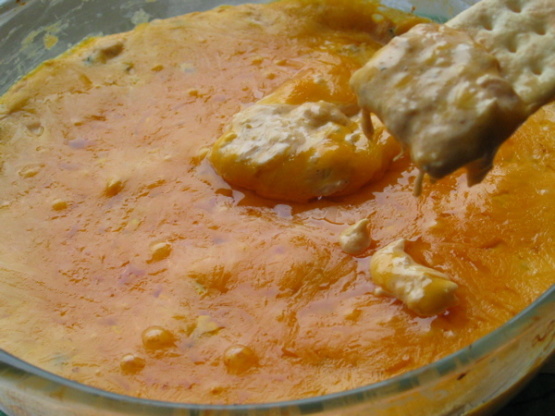 This is the most wonderful dip I have ever tasted in my whole entire life!! No exaggeration! Try it, you will love it.

I have made this several times for my husband to take to poker games. It is a big hit and there are never left overs!
Mix all ingredients except cheese.
Bake at 350°F for 25 minutes and stir after 12 minutes.
Optional take a cup of cheese and mix it in the mixture when you stir after 12 minutes.
Place back in oven for 8 minutes.
Take remaining cheese and put it on top of the mixture and replace in oven for 5 minutes or until cheese is melted.
I usually double this recipe.