Buffalo Chicken Wrap in a Snap
gailanng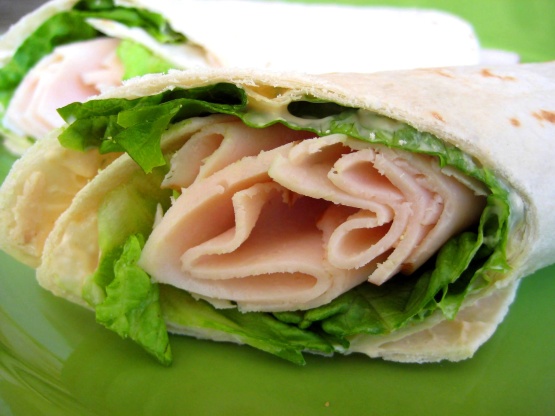 This is an easy summer or anytime wrap sandwich to put together. An easy lunch for a warm summer day would be an apple, this sandwich and an iced tea/water.

I made these for my family for a snack during the football game. They like things hot so I used one tablespoon of mayo and two tablespoons of Frank's red hot. I made five wraps. I didn't have lettuce so my youngest heated his up in the microwave. The others added cheese to theirs and heated theirs too. Everyone enjoyed these. I didn't try these because I'm not a fan of buffalo chicken.
Mix mayo and hot sauce.
Fill tortilla with sauce, lettuce and chicken.
Roll to eat.