Buffalo Chicken Wings With a Blue Cheese Dip
A favourite appetizer, be a devil and use lotsa spice, the dip cools the wings down! Prep time includes marinading.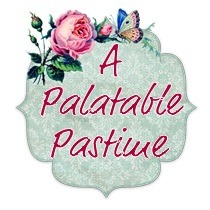 This were pretty good wings! I must say you have some hard judges coming from here. These didn't turn out as crispy as promised, and I tried making this recipe TWICE just to make sure. The blue cheese dip is phenomenally DELICIOUS!!! ...DO NOT skimp on that and buy bottled dressing or you will just miss out!!! But I will say that it does make loads (and I used Saga blue cheese which was wonderful), but something went wrong with the dip overnight and it got really watery so I don't recommend making that in ADVANCE. I don't know if it was the particular cheese or what. But anyway, the spicing on these wings is nice, but I still enjoyed having an extra dipping of hot sauce on the outside- it tastes more intense that way. So if I am a little down on the wings for not having "Colonel Sanders extra crispy", don't feel bad, I DO LOVE the dressing and recommend that everyone go out and make this whenever they are making hot wings, without fail...it is from the bible of dipping sauces. Thanks Evie*!! That was great!
Make a paste with the garlic, cayenne, chili powder, lemon juice and paprika.
Gradually mix in the olive oil and tomato puree.
In a large glass bowl tumble the wings in the paste until evenly coated.
Cover with plastic wrap and refrigerate for at least 4 hours.
Tumble the wings again to ensure an even coating.
Preheat oven to 425F.
Arrange the wings on a baking try lined with aluminium foil and bake or 25 minutes, until crisp.
Blue Cheese Dip-------------.
Place the blue cheese in a bowl and mash with a fork.
Add the remaining ingredients and mix thoroughly (mix to any texture you prefer).
Place in bowl and garnish with the parsley.