Buendner Spinach With Smoked Bacon

For ZWT7. Very simple recipe and similar to what I make on weekends to go with my eggs!
Directions
Cook the thinly sliced bacon until transparent.
Chop the garlic and saute it in the bacon fat. Saute the spinach with the bacon and garlic until just cooked.
Season to taste with salt, pepper and nutmeg.
Reviews
Most Helpful
Speck bacon (highly, and long cured) fresh spinach, and garlic? = L O V E. This is so good, you will want to pack the whole serving into your tummy. I couldn't stop eating this....and I bet you won't either. Followed this exactly, no need to change anything about this winner. Makes my top 10 of 2011. Oh so good! Add the nutmeg, (I'm just reminding you) you will love it. Thanks for posting, Abi! Made for ZWT7

Made for ZWT 7. Yikes, how easy can it get? You get no photo, becauce my spinach looked exactly like the photos you already have -- and (to quote Snoopy) it's a dark and stormy night -- and terribly hard to take photos!! I happened to have a pack of spinach (200g, which is about 7 oz, so forget about the cups, LOL!) I think your spinach was absolutely squashed into the measuring cup! Whatever -- this was fresh and nice with a chicken main dish, also posted for ZWT 7. Thanks!!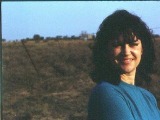 I just happened to have some spinach that I needed to use and saw this recipe. Very simple to make and the taste is great! The nutmeg was a new one to me on spinach but I really liked it. Thanks for sharing. Made for ZWT7-Switzerland.