Rita1652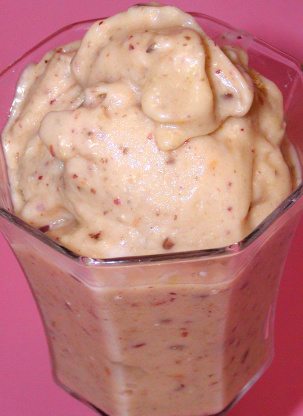 This "cream" is apparently a cancer cure. I was given this recipe from my cousin in Italy. Her father could barely see because of M.S, but after eating this he made improvements that were remarkable. His vision wasn't restored, but his health changed for the better. I've changed the recipe a bit, but go to this website if you want more info: http://home.online.no/--dusan/diseases/cancer/cancer_dr_budwig.html

NO, no and NO! This is in no way what Dr. budgwig suggests in her protocol which has helped countless people not only survive cancer but they are cancer free! It is SO important that if you are using this for healing, that you go to healingcancernaturally dot com. This protocol works for many conditions. Dr Budwig warned about veering off of her recipe which calls for Unrefined, cold pressed Flax oil and low fat 2% cottage cheese. The reason is that it has a reaction when blended together. There is so much more to her protocol. Please check it out for yourself...or a loved one!
Combine the seeds together in a coffee grinder. Grind until "powdery", about 30-40 seconds.
Mash the banana with a fork until desired texture, and stir in the yogurt.
Squeeze the juice out of the lemon and add it to the banana mixture, then add the flax seed oil.
Combine the ground seeds to the banana mixture, and stir well.
Chop the apple or other fruit roughly and stir into the banana mixture. The mixing can be done in a blender if you prefer a smoother "cream" or "Shake".
Enjoy :).