Budino Di Ricotta (Cream Cheese Custard)
katew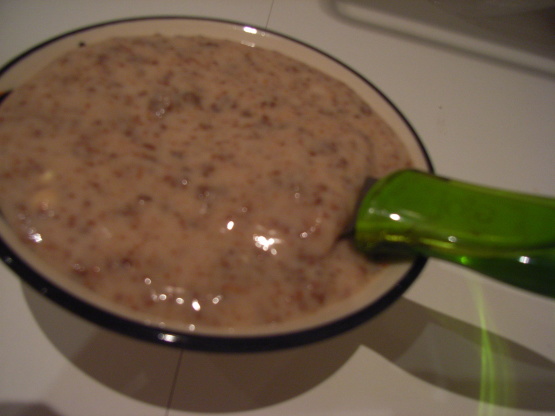 An easy to make custard, it can be eaten as is, or used as a filling for cakes or cookies, or along-side a slice of pound cake, or genoise. This is an untried recipe submitted for ZWT4.
Cream the ricotta, add the chocolateand nuts and blend thoroughly, add cream as needed for desire consistency. Serve in small glasses.
Note:.
I would be tempted to try a darker chocolate and to add a little Amaretto or walnut liquor.