Buddha's Southwestern Chicken Pasta
Prep 10 mins
Cook 20 mins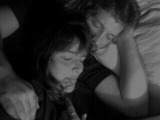 Buddha made this one on the fly! :)
1⁄2 cup macaroni, uncooked (or any type pasta)
1 chicken breast, cut up into small cubes
2 garlic cloves, chopped
1⁄2 teaspoon salt, to taste
1⁄4 teaspoon black pepper, to taste
1⁄2 teaspoon ground chipotle chile pepper
1 (15 ounce) can Mexican-style corn, drained
1⁄2 teaspoon herbes de provence
Directions
Begin cooking pasta according to directions on box.
In a small skillet sprayed with non-stick cooking spray, combine the chicken, garlic, salt, pepper, and chili pepper. Cook until chicken is done.
Add the corn, and saute until heated through.
Drain the pasta. add chicken mixture over top of pasta and sprinkle with herbes de provence. Toss gently and serve.
Reviews
Most Helpful
Very quick and tasty, slightly spicy, a good weeknight supper. To my taste, there was twice as much corn as needed for two servings, but then I added about twice as much chicken . DH and I had some for lunch, and will have more tonight, perhaps with some marinara sauce. I used egg noodles because that is what I had on hand. Made for Please Review My Recipe tag.

This was fantastic! We were snowed in all weekend (glad I'd made it to the grocery before the storm) and this was so delicious! I loved the zest of the Mexican-style corn with the chicken and pasta. I made as directed, using whole wheat macaroni, and wouldn't change a thing! Made for PRMR Tag Game.