Buddha's Herb Mix for Mushrooms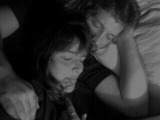 Directions
Mix spices together and place in a resealabe jar.
Shake jar before using to ensure blending when measuring out.
Most Helpful
That's a great herb mix for the mushrooms that I used in your recipe of mushrooms crostini. It was perfect. Thanks 2Bleu :) Made for holiday tag
Hi there 2Bleu, this blend is absolutely wonderful on steaks! I wanted to make something different - so I made this blend for the mushrooms that I was going to prepare with the steak and the seasoning is wonderful! It enhanced both the mushrooms and the steak! It is very much like Italian seasoning but different!! If you get what I mean! Thanks for posting, Manami :)

4 Stars, a fine chive-herb mix. The flavors don't shout, but they accessorize. Used for Recipe #280714 #280714. Made for Please Review My Recipe.