Buddha's Chocolate Mousse Shortcakes
Karen..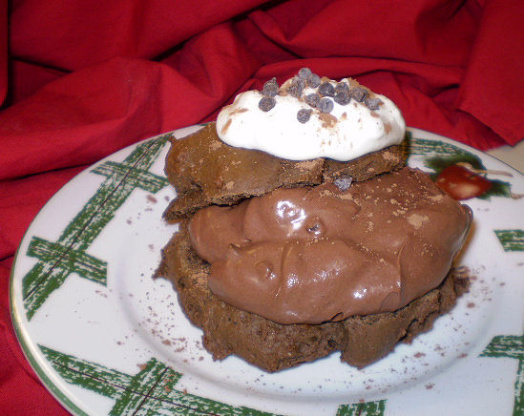 Sinfully delicious, and one of Buddha's favorite desserts. :)

I love chocolate, so this called out to me. My DD make them for us, and we ate lingering onto each spoonful like it was our last. So so yummy!
MOUSSE: Mix all mousse ingredients except semisweet chocolate until well blended and thick. Cover and refrigerate til needed.
SHORTCAKES: Heat oven to 375°F In food processor process the dry ingredients briefly to mix. Scatter butter over top and pulse till it gets crumby.
With motor running, add liquid and process till mixture pulls from sides of bowl. Drop 1/3 cupfulls of dough 2" apart on ungreased cookie sheet.
Bake about 18 minutes till puffed and look dry. Cool completely on wire rack.
AT SERVING TIME: Beat chilled mousse mixture with a mixer on high speed til soft peaks form. fold grated chocolate into mousse mixture.
MAKE WHIPPED TOPPING: Beat heavy cream and powdered sugar in a med bowl with mixer on high til soft peaks form.
Split shortcakes in half. Fill each with chocolate mouse and whipped cream. Sprinkle tops with some additional cocoa and garnish with chocolate curls.