Buckwheat-Cheddar Blini With Smoked Salmon
Jubes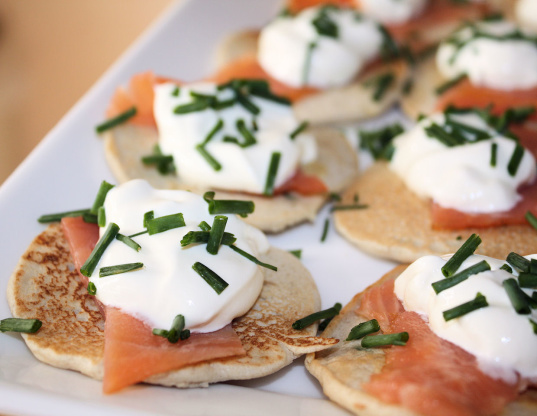 ZWT6 Norway. Sophie Dahl from http://www.foodandwine.com makes blini (mini pancakes) with wonderfully earthy buckwheat flour and serves the salmon-topped hors d'oeuvres at parties throughout the year.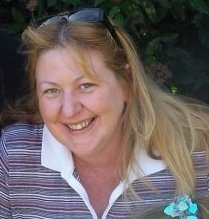 Top Review by Jubes
Delicious. Very easy to make. Prepared and cooked up very quickly. A lovely savoury blini with the added cheese and chives. Served as suggested with some sour light cream and smoked salmon. Made 24 blini as the recipe suggested. Made and reviewed for "Make my Recipe" tag game in the AUs/NZ Forum. Gluten-free and buckwheat is one of the gluten-free flours that has high quality protein. Photo also being posted
In a medium bowl, whisk the buckwheat flour, baking powder and dry mustard. Whisk in the milk until smooth. Add the 1 1/2 tablespoons of chives and the cheddar and season the batter with salt and pepper.
In another bowl, beat the egg whites with a pinch of salt until firm peaks form. Whisk one-fourth of the whites into the batter. Fold in the remaining whites.
Heat a griddle over moderate heat until very hot and spray with vegetable oil spray. Spoon 1-tablespoon mounds of batter onto the griddle and cook until bubbles form around the edges of the blini, about 2 minutes. Flip and cook the blini for about 30 seconds longer.
Transfer the blini to a platter and top with the smoked salmon and a dollop of sour cream. Garnish the blini with chives and serve right away.