Buckingham Palace Garden Party Cucumber Sandwiches
kiwidutch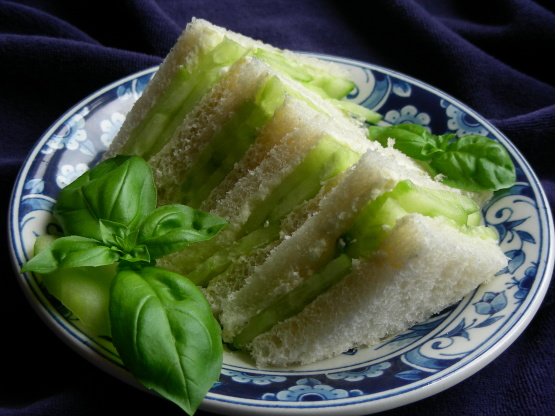 Cucumber sandwiches are made with fresh springy white or brown bread, lightly buttered, and with the crusts cut off – the perfect cool summer snack to go with your afternoon tea. This recipe idea came from a friend who was lucky enough to attend a Garden Party at Buckingham Palace - she swears this is how they made them! Cucumber sandwiches achieved literary notoriety in Oscar Wilde's play The Importance of Being Earnest (1895) when Algernon devours an entire plate full in the first act and there are none left for his aunt, Lady Bracknell. They are presented by Jack as being a delicacy: "Hallo! Why all these cups? Why cucumber sandwiches? Why such reckless extravagance in one so young? Who is coming to tea?"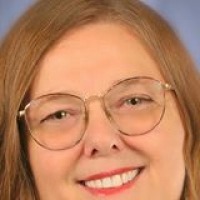 Another traditional high tea treat. On this one I also mixed 1 part butter to 2 parts cream cheese. Yummy. If you need to make tea sandwiches in advance and need to keep them from drying out, cover them loosely with a sheet of wax paper and then place a damp kitchen towel over the wax paper (never place a damp towel directly on top of the bread because the sandwiches will become soggy). Refrigerate. When ready to serve, remove from refrigerator. Uncover sandwiches just before serving.
Peel cucumber and slice in paper-thin rounds. Salt rounds lightly and place in colander for 15 minutes to drain. Press to release water; pat dry with paper towels.
Spread sliced bread with softened butter. Put 2 layers of cucumber slices on bottom slice, sprinkle with finely chopped mint, salt and pepper to taste, and top with another buttered slice. Press lightly with palm of hand.
Cut all crusts off with a sharp knife. Cut sandwiches in half diagonally and then again into quarters.
Serve in alternate rows of brown and white bread sandwiches, points facing up!