loof751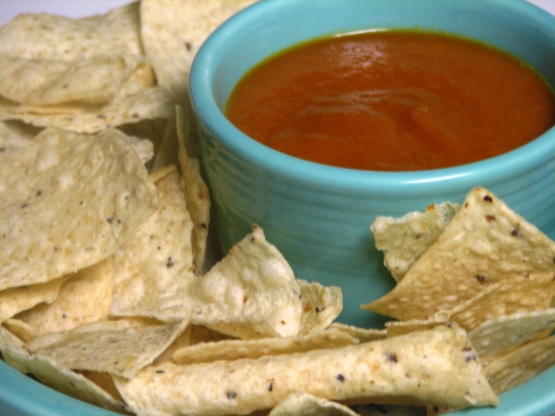 I stole this "family" recipe from Alburrito's Mexican Restaurant in Littleton, New Hampshire. This is a hot-hot-HOT blend to make your Mexican fiesta a success!

Fantastic!!! I used habaneros intead of scotch bonnet peppers - the heat factor is about the same but I love the flavor of those habs! There was some time involved in the cooking but the result was well worth the effort. This recipe made a lot and I'm looking forward to seeing if the heat factor goes up as the flavors meld in the next couple of days. Thanks for a great salsa recipe!
Cook all vegetables in a medium pot over high heat.
Season as desired.
Add cilantro, garlic, and lemon zest.
Cook out remaining liquid from vegetables.
Add vinegar, stock, and tomato juice.
Reduce until 2/3 liquid remains.
Let stand for one hour.
Reseason if needed with salt, pepper, and spices.
Purree blend until smooth, adding more tomato or stock for desired consistency.
Serve with chips and salsa!