andrew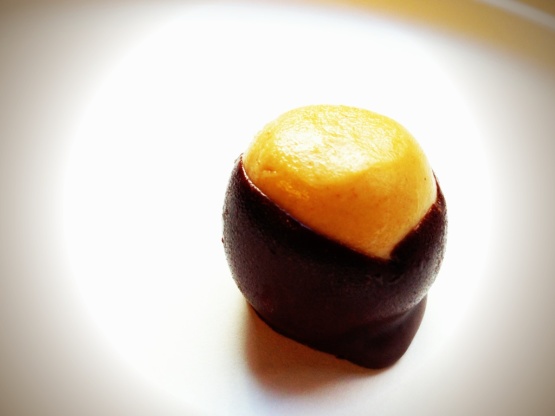 Comes from "Favorit Fixins from Fafnir Folks" cookbook.

Top Review by Kim S.
These made up perfectly for me. Very good. I was surprised to see 25 balls as the amount prepared--I got 100 buckeye sized balls. I did use 12 oz of chocolate candy coating--perfect amount. I stirred 15 small pretzels into the remaining chocolate--a good way to use up that last little chocolate. Also, freezing the balls before dunking in chocolate worked very well (I think I read that hint on another recipe).
Mix peanut butter and powdered sugar together in mixer, then mix in the butter. Roll mixture into balls.
Melt the chocolate candy coating according to package directions. Dip balls into melted chocolate leaving a circle of peanut butter showing.
Place on wax paper. Store in refrigerator.