From the May 2005 Bon Appetit magazine - some changes made to it.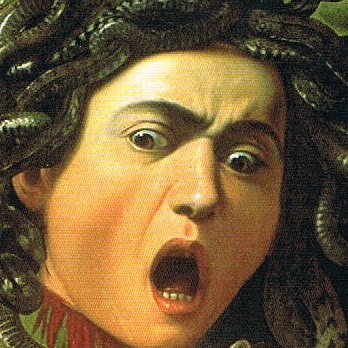 Very good recipe! I used all the ingredients; although instead of bacon I used Pancetta (from a nice little Italian grocery store here in town) and a can of diced tomatoes (I live in Iowa, we have a 45 day growing season...November isn't in it!!) Other than that, everything else was as it was listed, just maybe not in the quantity specified. What can I say, it's the Saturday after Thanksgiving and I am NOT in the mood for turkey so this sounded perfect!!
Can use guanciale instead of bacon. Chop the cherry tomatoes (should be about 3 cups).
Heat 1 tablespoon oil in heavy large skillet over medium heat. Add half of bacon/guanciale and sauté until crisp, about 5 minutes. Transfer guanciale to paper towels to drain (do not clean skillet). Reserve for garnish.
Add 2 tablespoons oil to same skillet over medium-low heat. Add garlic and red pepper; sauté about 2 minutes. Add onion and remaining bacon; sauté until onion is translucent and fat has rendered from guanciale, about 10 minutes. Stir in vinegar; cook 1 minute. Add tomatoes; simmer 6 minutes. Season sauce with salt and pepper.
Meanwhile, cook pasta in large pot of boiling salted water until just tender but still firm to bite. Drain, reserving 1/2 cup pasta cooking liquid. Return pasta to same pot.
Add tomato sauce and cheese to pasta and toss, adding some of reserved pasta cooking liquid if dry. Season to taste with salt and pepper. Transfer pasta to bowl. Sprinkle with reserved guanciale and serve.